Outstanding One-Stop Service
High Precision & Quality Control
Fully Specification Provided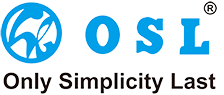 Perfectly Mass Production Line
Maximize the economic benefit
Non-stop efficiency optimization
History
1990

Established company on 1st May. Started operations as an agent for Extramet (ETM) – a Swiss manufacturer of solid carbide materials, with monthly turnover of NT$ 1million.

1996

Agent for Rose Plastic Packaging Systems. Started marketing and sales for "ETM" solid carbide cutting tools as well as OEM for well established famous brands from Switzerland, the UK and USA, according to Asian market standards. Monthly turnover increased to NT$ 5million.

1998

Officially entered the Chinese market, and began to sell cutting tools.

2000

Target markets expanded to Asia, Europe, Central America, Brazil and other countries, with monthly turnover exceeding NT $ 10 million.

2001

Changed company name to "7 Leaders Corp." in order to increase global sales and marketing.

2002

Chinese company name registered as 7-Leaders Corp. and started to be dedicated to developing various types of precision cutting tools.

2003

Officially established our factory and purchased a WALTER 5-axis CNC tool grinding machine for tool production.

2004

Established an ETM branch office in Bangkok Thailand, for servicing the local Thailand automotive parts market.

2005

Purchased WALTER 5-axis CNC tool grinding machine and in December purchased a new factory for setting up mass production facilities to begin 24-hour unmanned production in the next year.

2006

7Leaders trademark application approved, and started officially using this brand to sell worldwide. Also established the Singapore office in order to service Southeast Asian and Indian markets.

2008

Purchased an additional 10 "WALTER" CNC 5-axis tool grinding machines, making a total of 35 machines to produce our full range of end mills, drills and reamers.

2009

In July we established EIP online shopping (information queries and online shopping platform), an ERP system and implemented a Microsoft customer relationship management (CRM) system. Also we installed a new CNC machining center for our test cut center to continue improving and upgrading our products' technology.

2010

In May we achieved ISO9001 certification and reached a monthly turnover of NT$ 30million.

2014

Set up a new cutting-edge nanotechnology coating facility. Our facilities now include pre-cylindrical grinders, CNC 5-axis tool grinders, CNC tool measuring machines, nano coating machines, and more. We provide one-stop solution services, fulfill individual industry cutting tool requirements and have a monthly production capacity of more than 100,000 pieces.

2015

We are currently developing new products for the machining of graphite and composite materials such as PCD and CBN cutting tools, among others.

2016

Plan to integrate a wide range of Tungsten Carbide cutting tool series into future sales.

2019

In 2019, officially moved in the new factory and planned to increase the numbers of WALTER and ROLLOMATIC CNC grinding machines to be 100 sets.

2020

Besides inventory of completed JIS and DIN Spec, we are furtherly planning to stock for INCH series to complete the all spec of Solid Carbide Cutting Tools products.