What types of milling cutter are there? 3 directions for choosing a quality milling cutter.
What types of milling cutter are there? 3 directions for choosing a quality milling cutter.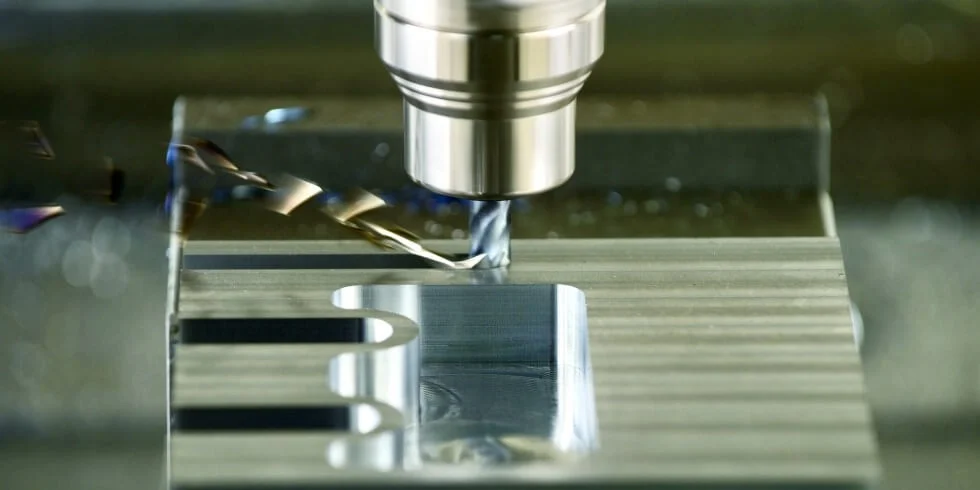 Cutting tools are very important tool in the machining process. The quality of the tool will directly influence the performance of the cutting process. To achieve high cutting performance, high precision, high quality and wear resistance at the same time, end mills must be carefully selected. However, there are many different types of end mills for different applications. How do you choose the most suitable one? This article will provide professional answers to help you choose a quality end mill!
What is a milling cutter?
A milling cutter is a cutting tool that is designed for milling operations, mainly for industrial applications such as metal cutting, where a rotating milling cutter is used to machine a workpiece surface or molds to achieve high performance milling. For high-speed cutting, the end mill has the advantage of high cutting efficiency and good cutting results, and is used in a wide range of industries, such as: mechanical parts, precision molds, automotive parts, aerospace industrial, electronic communications, watches and glasses, fitness equipment, medical application.
What types of end mills are there?
There are 6 types of end mills according to the shape of cutter: Flat end mills (Square end mills), Ball end mills, Corner radius end mills, Router for composite materials, end mill for Rib processing and chamfering end mills.
Square End Mills
Square end mills are common cutting tools for cutting a wide range of materials. Square end mills with 90° sharp edge at corner, they can be used for many milling applications such as side milling, slotting, cavity process and other cutting operations.
Ball End Mills | Ball Nose End Mills
The ball end mills are mostly used for grooving and contour milling to maintain a stable cut and give a smooth surface finish to the workpiece. The ball-headed design is suitable for machining high hardness materials such as stainless steel, alloy steel, hardened steel and suitable for curved contours such as high precision molds.
Corner Radius End Mills
The corner radius end mills have an R-angle design at the cutting edge., which increases the strength of the edge and enables the cutting of tough materials, such as stainless steel, titanium alloys, nickel-based alloys and high temperature alloys. With a sharp cutting edge and distributes the cutting forces evenly to extend the tool life and prevent damage to the workpiece and the tool itself with the R-angle design.
Router End Mill
Router end mill are one of the most common tools used in composite machining and are often used for grooves and slotting process. 7leaders' router end mill for composites is specially designed with staggered edges so that the fibers in the material can be cut without pulling out. They are suitable for cutting polyester glass reinforcement products, composites and phenolic epoxy parts for roughing and medium machining applications.
Rib Processing End Mills | End Mills for Rib Processing
Rib processing end mills have a wide range of design, such as sharp edge, ball nose and corner radius etc. With their precision cutting diameter (Dc), rib processing end mills can be used in a wide range of applications such as high precision mold, deep rib processing and for cutting various type of materials such as steel and copper.
Chamfering End Mills
The common angular designs of chamfering end mills are 30°, 60°, 90° and 120°. Chamfering end mills have different cutting applications depending on the various shapes design. Three common types of chamfering end mills are Double-sided chamfering end mills for simultaneous internal and external chamfering of workpieces; tip shaped chamfering end mills suitable for drilling, chamfering, countersink, spot drilling and profile milling; spiral flute chamfering end mills are characteristic by reduced cutting resistance and reduce vibration during cutting and to obtain good surface finish and suppress burrs.
Summary of 6 common end mills
Features of End Mills
Cutting Operations
Square End Mill
Designed with 90° sharp edge
Universal use in all common milling process
Suitable for cutting a wide range of materials
Ball Nose End Mill
Ball shape head design, enable stable cutting, mainly used for slotting and contour milling
Suitable for finishing of curved contours
Corner Radius end mills
Corner R cutting edge
Suitable for cutting tough materials
Suitable for difficult to cut materials
Router
Staggered cutting edges design
Suitable for machining fibers in sheared materials
Commonly used for composite material machining
End Mill for Rib Processing
Micro cutting diameter
Commonly used in mold finishing and deep groove processing
Suitable for cutting various metal materials and electrode copper
Chamfering end mills
Various angular and shape design
Wide range of cutting applications
Suitable for chamfering, drilling, spot drilling, contouring and other applications
How to choose a good quality milling cutter?
Selected materials for end mills
Some tool manufacturers use high-carbon steels for their cutting tools, but these materials are less able to withstand the high temperatures associated with metal cutting and can significantly reduce cutting performance due to sudden temperature increases. Tungsten carbide is an extremely hard material with low electrical resistance, rust resistance and acid and alkali resistance, making it a more advanced material than high-carbon steel and more suitable for cutting tools. In addition to selecting the material for the end mills, it is also important to pay attention to whether the tool manufacturer conducts rigorous cutting tests, as such tests can greatly optimize the cutting conditions of the tool and thus improve the cutting performance.
One-stop production of end mills
When a milling cutter produced by multiple manufacturers has a problem, it is difficult to determine the responsibility, and the cost of communication will also increase. These are common causes of end mill durability and accuracy. It is very important to choose a cutting tool manufacturer that produces end mills in a one-stop manner. The cutting tool manufacturer must have a complete production scale and will perform uninterrupted production in accordance with the established standardized process. From development, design, sample, and mass production stages, it can maintain high durability and high precision quality. The more professional manufacturers will also establish a R&D team to optimize existing products and develop new products to enhance competitiveness.
Advanced tool grinding facilities
Adopt with the leading tool grinding facilities that made by German and Swiss and the Swiss advanced nano-coating equipment, which meet the various needs of the manufacturing industry for cutting tools. With the latest high-tech equipment for end mills, the cutting tools have better wear and heat resistance even at high cutting speeds, thus increasing the tool life.
Conclusion
By selecting a quality milling cutter that can withstand the wear and high temperatures, the processed products can achieve a high level precision and quality. All 7Leaders tools are subjected to rigorous cutting tests and are manufactured on state-of-the-art machines imported from Germany and Switzerland, thus maintaining cutting performance above the industry standard. Our own brand, 7Leaders, is marketed worldwide included Europe, Asia, America and Brazil, etc. We have the best price/performance ratio in the market and our one-stop production service is our strength.